Hello! So how is everyone doing?

Well, it seems like most of my friends migrated to either Facebook page or WorldCosplay to upload their photos.
I have WorldCosplay as well but not very active in it.
I don't have a Facebook page either so I guess I won't be moving YET. (。-_-。 )人( 。-_-。)
Not too sure if I will migrate but I will still be updating my dA page for now since I prefer this site more than the other photo sharing sites. LOL!
Anyway, year 2013 is coming to an end very soon (in about 6weeks time!), I would say that so far it has been really really exciting!
Attended many events and had photoshoots too, which was really fun!
Some mini updates on my recent cosplay activity here:
31st August - 1st September - STGCC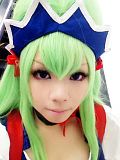 Did Toma from Amnesia and Mariandale from Ixion Saga for this event!
Most people couldn't recognize me on day 2 for obvious reason HAHAHA!
But met up with many people and it was really nice! (≧▽≦)
7th September - Amnesia Photoshoot
It was only one week ago that we did the same character so everyone was still rather high about it, which is a good thing.
Many thanks to Vic and Athen for arranging the shoot.
It was one of the longest shoot I ever had but also one of the most fun shoot!

28th September - Arrest Rose Photoshoot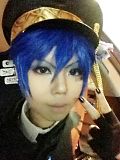 thanks to dear xiaobai for inviting me to the team!
I have always adore SCL's VanaN'Ice works and when xiaobai asked me, I got poisoned. PFFT.
The shoot was being pushed back for a lot of times due to some issues but thank god we made it in the end.
4th October - 6th October - Uta Prince Photoshoot + CosMania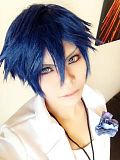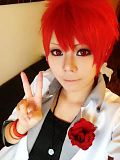 Attended one of my favorite event in the Philippines.
Also met up with a lot of friends, it was really fun!
Many thanks to Charmie dear for taking care of us during the trip too~
Can't wait to go back to the Philippines again hehe!
13th October - Slam Dunk Photoshoot
A plan with jes since…I forgot when. /cough
then finally we decided on the date to shoot and it happened. LOL.
Interestingly, we clashed with a group of Filipinos who are having basketball matches too.
So we end up shooting with everyone staring at us which was really awkward at first. HAHA!
26th October- Psycho Pass Photoshoot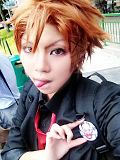 this shoot is also another one that have been dragging since I forgot when. LOL~
But many thanks to vic for inviting me to the group, it was a tiring yet fun night shoot as well~ xD
9th November - 10th November - AFA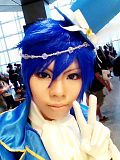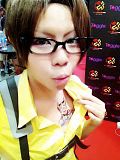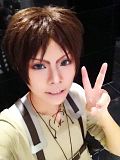 Cosplayed Kaito from Alice in Musicland on Saturday then Hanji and Eren from Shingeki no Kyojin on Sunday.
Yes decided to double cos on Sunday as I wanted to have picture with the Titan head display as Hanji. /shot
It is the colossal titan so I couldn't help it HAHAHA!!
The entire event was really overwhelming with people as usual, but it was fun.

16th November - JCOS
Thought that I won't be able to attend this event but turns out that I could!
Many thanks to dear Athen for agreeing to go with me, as well as cosing together~
It was a short trip to JB but we enjoyed it hurrr.





More events will be coming up in December and I seriously can't wait!

The ones that I will confirm be attending for now will be:
License2Play - 8th Dec, Sunday
Cosplaying Kuroko no Basket
EOY - 15th Dec, Sunday
Cosplaying Vocaloid Poker Face
ComicFiesta - 21st Dec, Saturday
Cosplaying Gintama
ComicFiesta - 22nd Dec, Sunday
Cosplaying Tiger & Bunny
Yep so see you there if you are going!

More updates will be on my Twitter, Facebook and Blog!